Are you Choosing the Right Employer or Overlooking the Warning Signs?
Thursday December 5th, 2013
4,965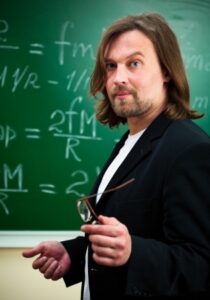 Due to the scarcity of jobs in the market today, people willingly jump on any offer they may receive. What they fail to assess however is, if these are good jobs in general or, in our case more specifically good higher education jobs for themselves. In fact, many people overlook the obvious signs that an employer or organization may not be appropriate for them. If an employee takes University jobs that are not suitable for them, they most likely will be looking for work again soon, because they are absolutely miserable. Remember, a future employee can review your resume and references to determine if you are a good fit for their company. However, as a job seeker, you generally do not take the time or have enough resources to research the prospective manager's references and skills. As a result, a new job could turn into a disaster.
It does not matter what kind of education jobs you are looking for; whether it is University jobs, or academic jobs, researching the employer is important. In the world today, there are many references such as the internet that can be used to uncover any issues or concerns with a possible employer. Often employers will post a job on different sites as a quick way to hire new employees. However, don't let this fool you; just because higher education jobs or university jobs are posted, does not mean that this employer is suitable for you and your needs. Utilize the web to search for keywords relating to the employer such as firing, lawsuit, discrimination, or harassment. You may be surprised with the results from this check.
Also, when employers post jobs, Canada included, they should all be investigated before accepting a position. There are many things that you should look for in an interview as well to help make a decision if they are right for you. One thing to look for, is did they ask for and care about your references?
In a true story, a manager forgot to ask, and offered a job to a candidate then decided later upon the institution HR insistence, and after  she  already initiated her resignation from her  current position, that references are important to work for them, and was going to base their decision if  she  got the job on those references.
Also, notice if they act professionally in the interview; do they seem sensible and organized? Is their office a disaster, and are they rude with, or bad-mouthing current employees in the office? Remember, if there are things about this boss that you do not like in the interview, it will likely only get worse when you are actually employed for this person.
No matter if it is academic or education jobs you are interested in, the rules apply for all positions. Check out the manager thoroughly and make sure that they did not post a job you responded to because they cannot keep employees. Your relations with your manager are significantly more important than the organization you work for.
If it seems too good to be true, it probably is. Check out all prospective employers thoroughly to ensure a trustworthy and enjoyable career.
Visit EduJobsCanada.com to find a job in higher education or post a job!
© EduJobsCanada : http://www.edujobscanada.com