Understanding Job Postings at Canadian Universities
Thursday December 26th, 2013
7,850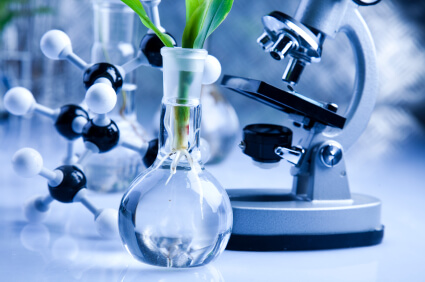 When a university posts a job opening, it must be clear and precise in the request. If the posting is not clear it can be easily misunderstood. On the flip side, if you do not understand certain university job posting terminology, you may not understand the academic job descriptions.
It is commonly admitted in Canada that approximately 80% of job opportunities are not released to the general public. This is known as the hidden job market and requires networking and other job search techniques. This is unfortunate for society in general; however, this is not the case for open employment with Canadian colleges and universities. Most of the positions that are available are posted regardless if an "identified or preferred candidate" is sought after. Due to certain requirements, these positions must be posted. With such restrictions, when a college or university posts a job, a certain  jargon is used and must be clearly understood by the reader.
Along with the particular lingo that you should know how to read, each job posting will be for one of three different types of positions. These are:
Academic Jobs
Professional/Non-academic and Unionized
Executives/Managerial (Non-academic/Non-unionized)
Non-Unionized Positions at Universities
If the unionized nature of a position is not clearly stated, it is strongly recommended that you contact the Human Resources office to clarify which position it is for. One interesting note about colleges and universities that offer employment in Canada is in regards to academics jobs and executive positions. These positions are usually open to the public, even to candidates who are located outside of Canada or those who are not Canadian but are eligible to work in Canada.
Clearly, if  a position is non-unionized, it will be open to everyone who is qualified for that position. What an opportunity for the college or university and  a exceptional  potential faculty, researcher or leader to come together and create a better school or a great learning environment for the future leaders of this country.
Unionized Positions at Universities
Unions are quite active in Canadian colleges and universities. If  a position is unionized (the common unions are CUPE and OPSEU), it is opened to current internal union members first and may be posted internally for a statutory period. It then will be posted on an external job posting board, if the first search is unsuccessful. This is per most collective agreements that Canadian colleges and universities use. This is to give union members a prime opportunity to apply for the position.
If there is not a successful internal candidate, then the position can be opened up to the public. Another point to help you understand job postings is if you see expressions such as "an internal candidate has been identified", "there is a preferred candidate", then  it is more than likely your application won't even be reviewed, even if you are highly qualified; therefore you should not consider applying  unless you are of course that identified internal candidate or at least already in an internal unionized position.
Understanding job postings for academic jobs available at Canadian colleges and universities is critical to ensure that you are applying for a position that you are qualified for. Understanding what you are reading ensures that not only are you qualified but you are able to apply (unionized vs. non-unionized) to an open position.
There are a number of places that you can search for employment in Canada. Universities own HR websites are good places to search for academic jobs. There also are comprehensive academic job boards.
One such leading job board for higher education is EduJobsCanada.com. Canadian colleges and universities frequently post jobs on this  website. Canada offers a number of excellent institutions that offers employment opportunities for both unionized and non-unionized positions. Understanding job postings for Canadian universities is beneficial in finding these fantastic employment opportunities.
Erin Bailo, Career Advisor.
© EduJobsCanada : http://www.edujobscanada.com