Working for Canadian Universities: Understanding Academic Culture
Wednesday December 11th, 2013
5,466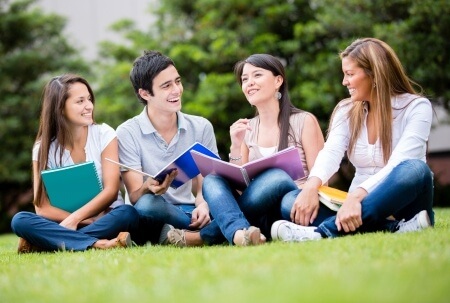 Have you considered working for a Canadian University? If you love to teach others and value the meaning of a quality education, perhaps an academic job or a job in education is something you should consider. A university is a whole world within itself; not only from the faculty's point of view but the students as well.
In a nutshell, the roles of universities are traditionally to discover new knowledge, teach students and participate in community engagements.
Universities are Multiple Organizations Under one Institution
Universities and colleges too, are complex systems that involve a various number of different offices and organizations within itself and are still able to function smoothly. Contained within these unique groups, whether they are on or off campus, are a number of cultures that have been successfully grouped together. These cultural groups are extensions of individual school cultures and diverse research field cultures. The people making all those educational ecosystems are those who love to learn, who want to share knowledge with others and want to expand their own unique understanding.
Academically speaking, those who work within the culture of a particular university ultimately encourage and support the students and others to expand their minds to find better options and to simply learn about the world around them. Hence, education jobs are broader than most people may define them and fundamentally involve the traditional academic jobs as well as non-academic jobs at universities that help deliver the educational services.
Intellectually Stimulating Work Environment
To ensure that faculty members are free to pursue their intellectual endeavours without unnecessary restrictions from authorities, they enjoy a special privilege or right known as academic freedom that allows them to question everything and seek the truth wherever that may lead them.
To have a successful career in higher education, it is important to know how much universities value credentials; it is part of the academic culture. Although universities and colleges value practical experience, it is not very common that people without a formal academic degree land a great job in higher education or advance their career beyond a certain point.
Working for a university, you will be surrounded by people who hold graduate or post-graduate degrees such as PhDs, Doctorates or Masters who love to engage in stimulating explorations and expect co-workers, including support staff to understand their work and help them along the way.
So to help with the process of finding an academic job or a general no- academic job with a Canadian university, it is very beneficial that you have attended college yourself or even better have a college degree noted on your résumé.
Accept a First Job and Grow from There
Of course, you may accept a first job at a university to use it to advance your education. Opportunities are everywhere; on and off campus. Therefore, if you do find yourself being presented an opportunity to work for a Canadian university and do not have a degree, obtain one while working for the university; tuition is free for the staff in most cases.
Imagine how much you will learn, not only about the subject itself but about the university and the people who meet there every day to teach and learn too. A connection will form as you begin to realize how important the university, the faculty and staff and the students are. You will see as part of the faculty or staff why one needs the other.
Employment that Canadian universities offer is beneficial to everyone at every level. Academic jobs are important for the university and for society in general. The academic culture that resides on and off campus is strong and must stay that way. Working for Canadian universities is an opportunity that many enjoy.
Erin Bailo, Career Advisor
© EduJobsCanada : http://www.edujobscanada.com